The centerpiece of your presence online
You need a modern designed website that is built to get customers.
You need your website to look good on all devices and to help you show up in local  search results so that when people ask Google about the services you provide you are seen as the best option for them.
You want a solution that meets your needs without breaking the bank.
You want to be in control of your website and not locked into a particular service provider.
You want to show up everywhere that is important in Google search and on Google maps, but you do not know what you need.
Our small business website solutions have you covered and will deliver a full featured website in 2 weeks.
Our modern designs h
EACH WEBSITE INCLUDES
10 Fully-built, Content Rich Pages
– (1) Homepage
– (3) Service/Product/Location Pages
– (1) About Page
– (1) Contact Us
– (1) Blog Page
– (1) 500 word blog post
– (1) Privacy Policy Page
– (1) Legal Page
3000 Words of Native English Written Content
Mobile Responsive & AMP Enabled
Full On Page SEO Done for You
– Optimized Page Titles
– Optimized Meta Descriptions
– Optimized H Tags
– JSON Schema Built and Added
– Images Optimized and Geo-Tagged
– Optimized Video Embeds
– Optimized MyMap
Site Speed Optimization
– Minify HTML and CSS
– Caching enabled and configured
Premium Site Security
– Change file names to eliminate direct access and footprints
– Protection against brute force attacks, SQL injection attacks, and cross site scripting (XSS)
Upload your own Branding or we will create a logo and gather pictures and videos
Save Money and time With Our Conversion Optimized Solutions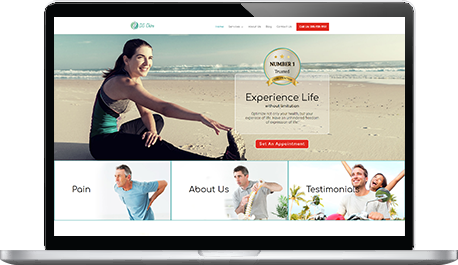 Health Related website copy